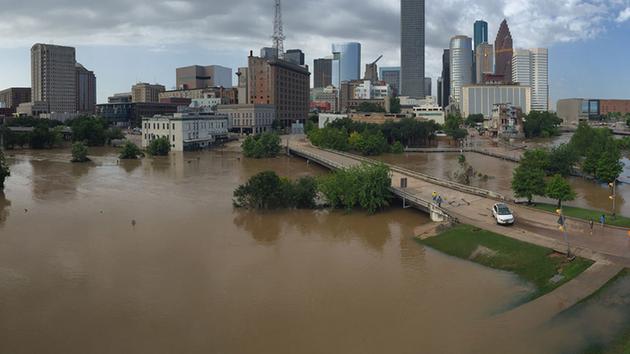 "

Three people died in the overnight flash flooding that left many parts of Houston flooded this morning, authorities said today.
Houston Mayor Annalise Parker did not identify the fatalities, but said that two were found inside vehicles and another was found in a bayou and police suspect that the individual suffered from a heart attack while trying to push their vehicle.
"We have a thousand properties that have been visually inspected. We believe that there are as many as 4,000 with significant damage," Parker said this afternoon.
There are still 30 people unaccounted for in Hays County, according to the latest figures from a Texas Department of Public Safety spokesperson.
Some of the underpasses in Houston that flood in normal rainfalls were the first areas affected when 6 to 10 inches of rain fell by early this morning. Parker said there have been more than 1,000 cars left stranded on highways and roadways."